Preventing contamination by bacteria, mold and fungi is the basis for a good fruit preservation.
This target can only be achieved by sanitizing, washing packaging properly before it is sent to the harvesting stages in the countryside.
At Unisorting we have devoted great care to effectively clean the packages.
High-performance and reliable machines, made entirely of AISI 304 STAINLESS steel, have been designed and produced; these can operate with cold or hot water, to ensure containers are perfectly clean after each use.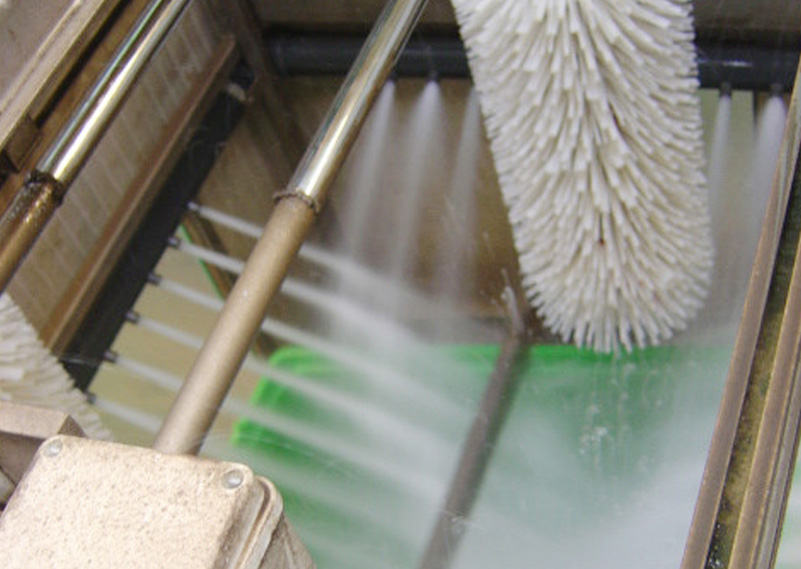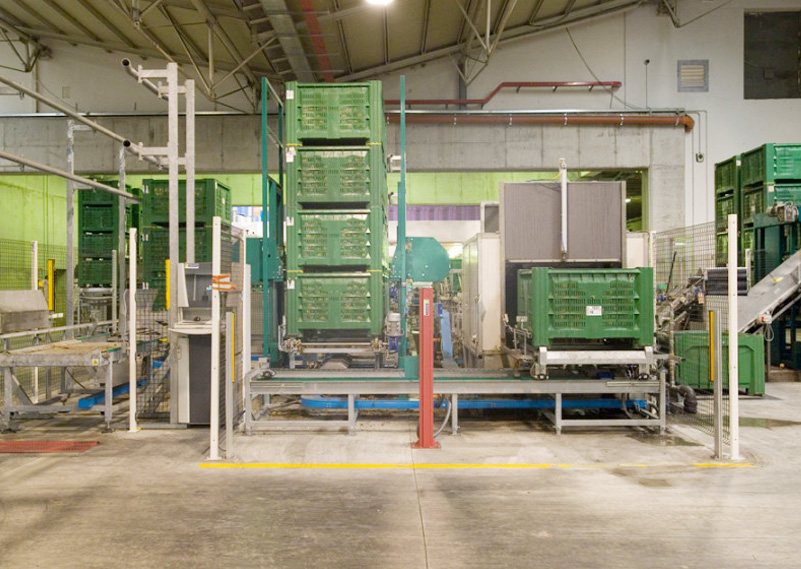 Has been providing a high-performance solution for removing the residues of dirt/earth collected from the countryside before sending the bins to the processing lines.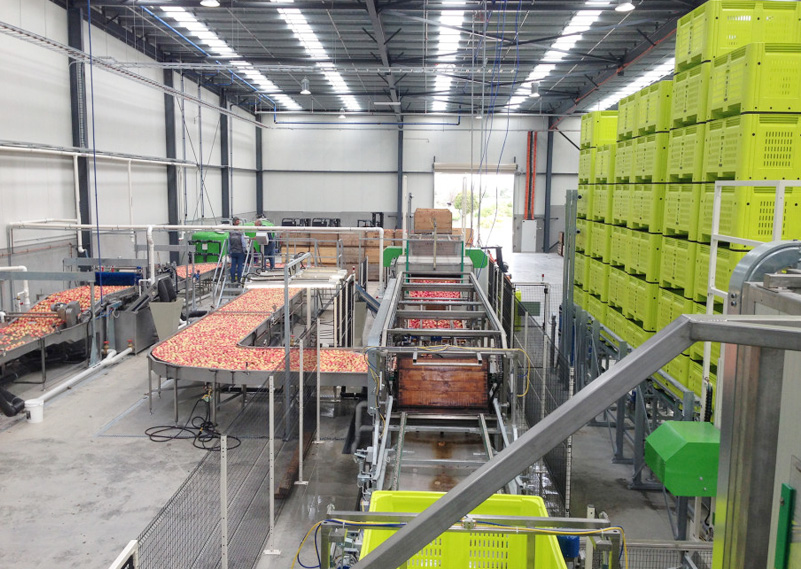 Bins recognition with an artificial vision system. For the recognition of broken, dirty, wavy-bottom bins and of the bins of other companies.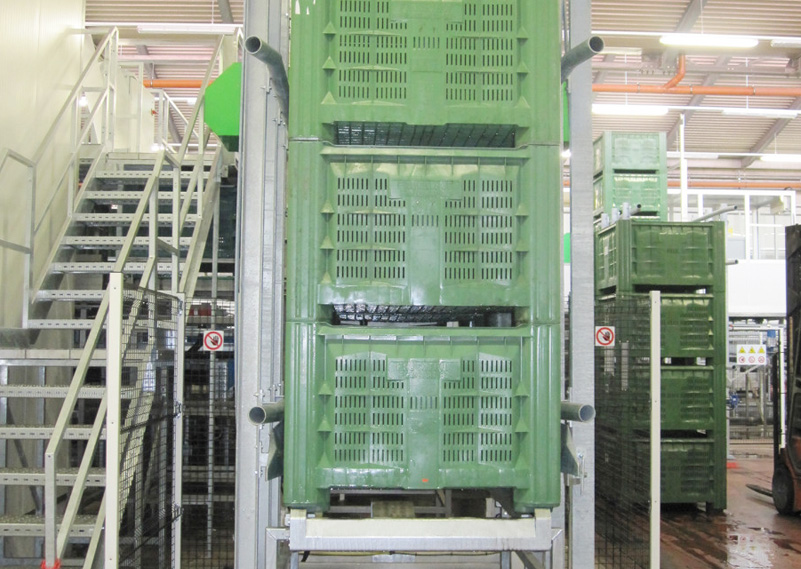 Get in touch with us.
For more information fill in the form.